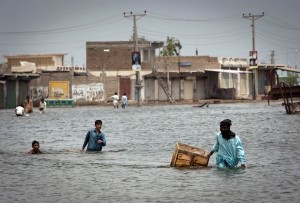 Torrential monsoon rains have pounded southern Pakistan, triggering serious flooding affecting more than five million people. The disaster has reportedly claimed the lives of 199 people, destroyed or damaged nearly one million houses, and flooded 4.2 million acres of land, prompting the Government of Pakistan to call for support from the United Nations.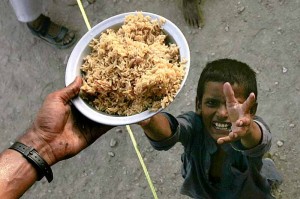 Thousands of people are in urgent need of assistance due to lack of food and safe drinking water, as well as the loss of livelihoods and homes. Sindh is by far the worst affected province, with torrential rains in the hardest hit areas having led to rainfall exceeding, in a few days, what on average accumulates in an entire monsoon season.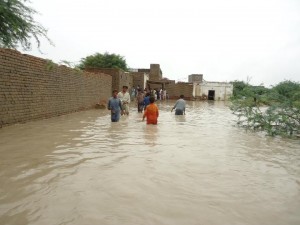 The Government reports 22 out of 23 districts of Sindh are covered in floodwater. In a second spell of torrential rains causing a massive flood opposed to breaches in the River Indus last year, has left thousands homeless and hundreds of men, women and Children marooned in various villages of TRDPs operational area of Umerkot, Tharparkar and at the bordering strip of Tharparkar with Naukot and Umerkot with Sanghar and Mirpurkhas.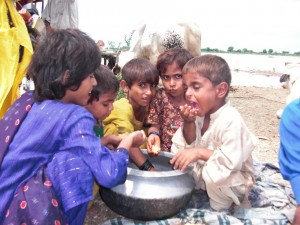 It's feared that the losses are on a great scale in this area as standing crops on thousands of acres are also affected. In Mithi and other towns of Tharparkar the prices of various
commodities are also shot up and availability of much needed items like flour, vegetables and medicines is affected as well. The area had been without electricity for four days and out of communication for about same period, private and Government infrastructure is also severely affected.
 Only way to reach Mithi is through Umerkot as Mithi-Mirpurkhas and Mithi-Badin roads are damaged at various points. Hundreds of homeless people are looking for help and rescue especially in Umerkot and the situation is likely to be deteriorated.