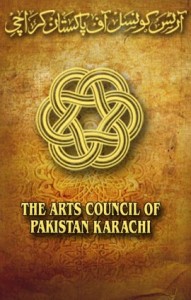 The first edition of Aboard the Democracy Train in Pakistan will be launched at the Arts Council Karachi on Feb 2 at 6 pm (sharp).
Speakers include Syed Jaffer Ahmed, Director Pakistan Study Center, Karachi University, Mohammed Hanif, journalist and author, Nazir Leghari, editor daily Jang newspaper and Zohra Yusuf, chairperson Human Rights Commission of Pakistan. Introduction  by Zubeida Mustafa, former assistant editor of Dawn newspaper.
Published by Paramount Publishing Enterprise in a new hard cover design – the Pakistan edition of ATDT will be available for purchase and book signing by the author.
Aboard the Democracy Train was first published in the UK and USA in 2011 by Anthem Press, London. It was reprinted in India in October 2012. The world's largest online bookseller, Amazon regularly lists it within the category of the 100 top selling books on `Pakistan history.' The book has also reached that distinction, off and on, in the categories of `Indian History' and `Democracy.'
Paramount Publishing Enterprise now owns the copyrights of Aboard the Democracy Train in Pakistan. The book may be purchased online from http://www.paramountbooks.com.pk  and will shortly be available at Paramount's book stores in Karachi, Lahore, Islamabad, Faisalabad, Peshawar and Abbotabad.