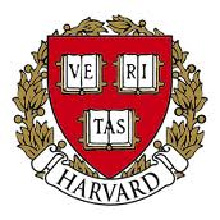 HARVARD UNIVERSITY SUMMER SCHOOL'S
SOCIAL DEVELOPMENT IN PAKISTAN
South Asian Studies SAST S-140 (4 credits undergraduate or graduate)
Cross-listed in Anthropology and Government
This is the only 'live' video con course linking U.S. and Pakistan-based participants with Pakistani leaders and change-makers
Admission is open to traditional and non-traditional students (adult learners)
Sessions are on Tuesday and Thursday evenings from June 25 to August 10, 2012
COURSE DESCRIPTION
Tensions rise and ties strain. Pakistan experts 'here' and 'there' seem to talk past one another in heated debates intended to woo voters rather than to tackle development needs head on. This course will enable us to re-frame and re-think acrimonious rhetoric in a bi-locational setting that we create by connecting Harvard main campus and Islamabad classrooms.
Leaders, change-makers, and scholars will share their strategies for countering inequality and injustice in an engaging series of real-time video conferences. Through conversations with these guest experts, participants will gain grounded insights on culturally attuned and sustainable practices of poverty alleviation and, more broadly, on a dynamic human-centered development story.
Three-hour modules will address social mobilization, capacity building, and human rights claims, focusing on such topics as education, health care, rural and urban development, microfinance and rehabilitation, socio-political and religious expression, and the arts as social critique.
The course format will emphasize active learning organized around informed discussions and reflective writing. All students will receive official Harvard University transcripts.
The comprehensive cost is $2,750. A non-refundable $50 application processing fee and $200 deposit must be paid on admission. The deadline for paying the remaining tuition is May 21.
TO APPLY FOR A SEAT IN ISLAMABAD
Email your (1) resume with email, Skype, and cell phone contacts; (2) academic transcript; (3) two-page writing sample; (4) IELTS or TOEFL score, and (5) contact information for two references to:
Only shortlisted candidates will be contacted. All decisions will be final.
FOR FULL CONSIDERATION, THE ISLAMABAD APPLICATION DEADLINE IS MARCH 10, 2012