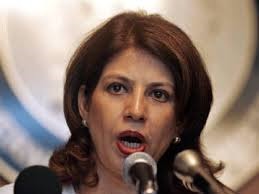 ISLAMABAD, June 19: The government of Pakistan condemned the two incidents of US drone strikes that took place near Miramshah, North Waziristan during the early hours of Wednesday.
According to a statement from the Ministry of Foreign Affairs on Wednesday, where they termed the strikes as a "violation of its sovereignty and territorial integrity."
"These strikes have a negative impact on the government's efforts to bring peace and stability in Pakistan and the region."
Wednesday's strikes killed at least six people. On June 11, two successive drone strikes reportedly killed around 16 people and injured few others.
There have been three drone strikes this year, killing around 20 people.