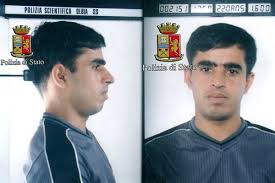 ROME, June 27: A Pakistani suspected of involvement in the Peshawar market bombing — one of the country's bloodiest attacks — has been arrested in Rome, Italian police said on Friday.
The man, who has been living in Italy, is accused of taking part in the attack in 2009 in which 134 died, including many women and children.
He was held at Rome's Fiumicino airport after stepping off a flight from Pakistan.
Anti-terrorist police believe he also hid a "suspected suicide attacker who was supposed to carry out an attack" in Italy.
In April, Italy claimed to have dismantled an Islamist terror cell on the island of Sardinia led by two former bodyguards of Osama bin Laden who were plotting a possible attack on the Vatican.
Arrest warrants were issued for 18 people, several of whom are also suspected of being part of militant networks in Pakistan.
Nine were arrested across Italy, including three on Sardinia.
The Vatican has played down the threat to the pope's life.