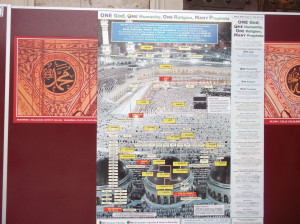 ISTANBUL, Jan 12 —An Islamic State suicide bomber struck Istanbul's historic district Tuesday, killing at least 10 people in a blow to Turkey's vital tourism industry that comes as the U.S. and its allies are stepping up their campaign against the extremists.
The bomber—identified by Turkish authorities as a Syrian citizen born in 1988—walked up to a foreign tour group preparing to visit the Blue Mosque and other world-renowned buildings and detonated the explosives shortly after 10 a.m., officials said. At least eight of those killed and nine of the injured were from Germany, where Chancellor Angela Merkel's open-door policy for Syrian refugees has come under increasing fire.
Turkey and the U.S. are developing new plans to choke off Islamic State supply routes by clamping down on a vital 60-mile stretch of the Turkey-Syria border, which the militants use to transport weapons, supplies and fighters in and out of their Syrian strongholds.
Ankara has asked the Pentagon to arm and train Turkish-backed Arab militants in Syria to help control their side of the border, officials said yesterday. U.S. officials say they are considering the request.
Islamic State, which has sought to extend its reach globally, has responded to the pressure by staging deadly attacks around the world, including two suicide bombings in Ankara in October that killed more than 100 people.
Tuesday's attack may signal a new attempt by the Sunni Muslim extremist group to destabilize Turkey by targeting a crucial industry. Famously straddling the narrow Bosporus Strait between Asia and Europe, Istanbul is the world's fifth most popular city for tourists world-wide and the third most visited in Europe after Paris and London, according to MasterCard Inc. 's global destinations index. Some 32 million tourists visit Turkey annually, with Istanbul recording 12 million arrivals last year.
There was no immediate claim of responsibility. But Prime Minister Ahmet Davutoglu said the bomber belonged to Islamic State.
"This attack is a repercussion on Turkey of the civil war that has been going on in Syria for five years, and its related proxy wars," said Numan Kurtulmus, Turkey's deputy prime minister.
Firas Abi Ali, a senior analyst with IHS Country Risk, described the Islamic State attack as a risky strategic shift that would "herald a broader campaign against Turkey" and "will likely provoke a significant backlash by the Turkish government."
Turkey's President Recep Tayyip Erdogan pledged to press on with the fight. "Turkey is the primary target for all terrorist organizations active in the region," he said. "Turkey will continue its determined and principled fight against terrorism until the very end."
The German chancellor expressed her condolences to the victims' loved ones and urged solidarity with Turkey. "Let us not forget the people in Turkey, who again and again have become targets of terror," Ms. Merkel said.
More than 400,000 Syrians arrived in Germany last year to apply for asylum, according to government figures, part of a massive wave of migrants who crossed into Europe via Turkey.
Critics say last year's uncontrolled migration has exposed Europe to heightened security risks, and opponents of Ms. Merkel's welcoming policy have highlighted the possibility of Islamic State militants entering among the refugees.
Eyewitnesses and Turkish officials said the bomber appeared to target the group gathered near an ancient Egyptian obelisk, close to the entrance to the Blue Mosque compound.
"It was a single, very loud blast," said Mahmut Karademir, a restaurant worker near the blast site. "Then people started running for their lives."
Berlin-based Lebenslust Touristik GmbH said members of one of its tour groups were among the dead and injured.
"These are difficult hours for all of us," said German Foreign Minister Frank-Walter Steinmeier. "Hours of mourning, of anger, and of outrage."
Tourism makes up around 4% of Turkey's economy and generated close to $30 billion last year, according to the government's investment-promotion agency. Istanbul alone generated a third of that total.
Olivier Jager, chief executive of Forward Data SL, a tourism consultancy, said such attacks typically "trigger immediate travel cancellations, followed by lower volumes of new booking during some time," a trend shown after the deadly attacks in Paris last year and a related security crackdown in Brussels.
"The time necessary for recovery will depend on the ability of the Turkish authorities to reassure leisure travelers that visiting Istanbul is safe," said Mr. Jager.
The industry is already struggling to deal with a steep decline in Russian tourists after Turkish jets shot down a Russian warplane carrying out airstrikes along the Turkey-Syria border last fall.
Russia imposed various sanctions in response, including banning charter flights.
Mr. Kurtulmus, Turkey's deputy prime minister, said Turkey had been systematically targeted since the July 20 bombing in the southeastern town of Suruç.
That attack, linked to Islamic State, killed 33 peace activists as they prepared to cross the border to the Syrian city of Kobani, where U.S.-backed Kurdish militants had just ousted Islamic State fighters.
Turkey soon found itself in a two-front war against Islamic State and the Kurdistan Workers' Party, or PKK, which has been fighting for Kurdish autonomy for decades. Both groups are designated by Ankara and its Western allies as terrorist organizations.
With the peace process between Turkey and its Kurds stalled, the PKK and its affiliates have led an urban uprising in Turkey's southeast.
They targeted a police station in Istanbul in a deadly assault in August, and claimed a mortar attack on the smaller of Istanbul's two airports in December.
Ankara has responded by opening its air bases for U.S.-led coalition forces fighting Islamic State, launching limited airstrikes on the jihadist organization in Syria and on PKK camps in northern Iraq, and launching military operations against Kurdish insurgents in southeastern Turkey.
But the campaigns have failed to halt the death toll, as soldiers and police are killed battling the PKK, Kurdish separatists are killed by the dozens and civilians get caught in the crossfire.
—Emre Peker and Anton Troianovski in Berlin contributed to this article