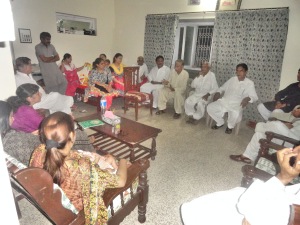 Sultanabad, Aug 20: ATDT author visited her ancestral village of Sultanabad, founded by her maternal grandfather Fida Hussain Khaliqdina – who was appointed in 1920 as a trustee of Sultan Mohammed Shah Aga Khan 111 – while Sindh was still under British occupation.
The invitation to visit Sultanabad was formally extended to the author and her companions by the religious higher ups of the community.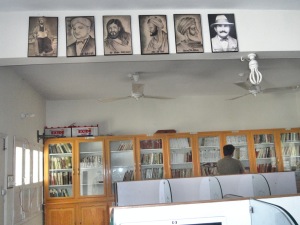 Built in the proximity of Mirpurkhas, Sindh (in the south of Pakistan), Sultanabad is enclosed in a thicket of trees, with rich cultivated farm lands, well planned rows of houses, class rooms for computer training, community hall, library – and prayer house.
The author was apprised of her grandfather's work in buying 644 acres of barren land in Bulgai Jodhpur Railway Station, near Sukkur barrage, where he successfully settled Ismaili families with his own funds, in what became known as Sultanabad Agriculture Colony.
According to the community elders, Sultanabad (1-3) have since become a model agricultural villages.. with a thriving market that supplies fruits and vegetables to Sindh. In turn, the community has built up good quality education, employment, health facilities and a high level of security that protects it from the uncertainty that plagues much of the province.
A multi purpose cooperative society has been formed in the name of Varis Fida Hussain, to facilitate economic cooperation and enhance the financial well being of the community.