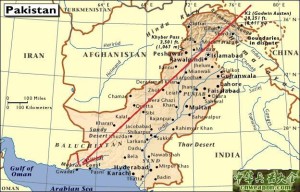 Next, the book's expanded edition – bearing the sub-title `Pakistan Tracks the Threat Within,' – will be launched on July 21 in Quetta Press Club. The event will be addressed by political figures, civil servants and the intelligentsia.
Quetta has been selected as the venue for the launch because of the economic opportunities being offered in Balochistan by China, via its investment in Gwadar Port and the economic corridor it is building through Pakistan.
In its updated edition, the book reveals how Balochistan's notriety in hiding the Afghan Taliban, fighting the Afghan government next door, may be gradually phased out and replaced by training and economic opportunities for the neglected people of the province.
For more information, contact Asian Development Organization chairman, Riaz Raisani at Sarawaan@gmail.com