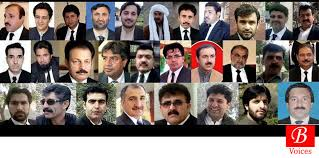 QUETTA, Pakistan: Pakistani lawyer Ataullah Lango had just arrived at the Civil Hospital in the southwestern city of Quetta to mourn the slain head of his provincial bar association when he heard a loud explosion and felt the pain of glass stabbing his face.
He lost some 60 colleagues in the suicide bombing that decimated the leadership of this tight-knit legal fraternity, probably for years.
"The cream of our legal fraternity has been martyred," Lango told Reuters at the house of the slain bar president.
"Our senior leaders … are now gone."
Pakistan has endured a wave of militant attacks in recent years, but lawyers have not been singled out on such a scale before.
That changed on Monday when a suicide bomber struck a crowd of lawyers who had crammed into a hospital emergency department to accompany the body of Bilal Anwar Kasi, president of the 3,000-member Baluchistan Bar Association.
At least 74 people were killed, most of them lawyers, in Pakistan's worst bombing this year, claimed by both a faction of the Pakistani Taliban, Jamaat-ur-Ahrar, and the Middle East-based Islamic State.
Across Quetta, the capital of Baluchistan province surrounded by mountains, lawyers gathered for funeral prayers on Wednesday, visited families of lost friends, shouted slogans at protests and urged the government to protect them better.
Baluchistan is no stranger to violence, with separatist fighters launching regular attacks on security forces for nearly a decade and the military striking back.
Islamist militants, particularly sectarian groups, have also launched a campaign of suicide bombings and assassinations of minority Shi'ites.
After Monday's attack, the legal community in Baluchistan and across the country said it felt leaderless but also vowed unity.
Kasi's younger brother, Shoaib Kasi, himself an attorney, said the attacker had "pre-planned" to first kill the bar association president and then target the hospital, knowing that mourners would gather there.
"It will take centuries for us to make up this loss," lawyer Abdul Aziz Lehri told Reuters at the district court building, largely deserted due to a strike by his colleagues.
The president of the Supreme Court Bar Association, Ali Zafar, called the attack a "turning point", and gave the government until Thursday to present a security plan to protect lawyers and other "soft targets".
ANGER AND DEFIANCE
Emotions ran high at a press conference where lawyers expressed anger, particularly against the country's powerful military, but also voiced defiance.
"We are not tense because of the terrorists," said senior lawyer Manzoor ul Hassan. "We have sadness, of course, but no fear."
Lawyers have held a special place in Pakistan's democratic process.
A lawyers' movement emerged as the vanguard of a campaign against the then army chief Pervez Musharraf after he suspended the country's top judge in 2007 for opposing plans to extend the general's term in office.
Lawyers organized convoys traveling from city to city to support ousted chief justice Iftikhar Chaudhry, and the government was forced to re-instate him.
Musharraf emerged from the confrontation a much diminished figured and stepped down as president in 2008.
"Lawyers were the targets, because we fight for the rights of the people," Ali Zafar told the press conference. "They think we will be weakened … I say we will become stronger."
Prominent lawyer Ali Ahmed Kurd said those left would carry the torch.
"The juniors who are left, they are filled with the passion for working hard, for honesty … that will make up the difference," Kurd told Reuters in Quetta.
But he added that the lawyers of Baluchistan were afraid to call a meeting of the bar association to map out the legal fraternity's next steps.
"If you convene a meeting now, who will come?" Kurd said. "There's no one. None is left."
(Writing by Mehreen Zahra-Malik; Editing by Mike Collett-White)