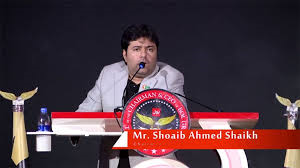 It is hard to believe that the Pakistani government was unaware of a major scam orchestrated by Axact, a software company based in Karachi that operates a global network of fake online schools that sell bogus diplomas. But ignorant or not, the government, which raided Axact's offices on Tuesday, had little choice but to act after a report by Declan Walsh in The Times disclosed clear connections between Axact and at least 370 education websites, many of which claimed to represent online universities and high schools based in the United States. The scam had existed for years and reaped many millions of dollars.
The problem of bogus degrees and predatory schools goes well beyond one company in Pakistan. Still, the startling revelations that one outfit could cast such a wide net of duplicity give Congress and federal regulators the incentive they need to become much more aggressive at exposing fraudulent companies that pose as legitimate schools for the purpose of selling bogus degrees or luring people into costly but useless courses that lead nowhere.
According to The Times's account, Axact's bogus empire consists basically of the online descriptions of elegantly named and beautifully depicted schools with names that sound very much like those of respected American colleges — Columbiana, Barkley and Mount Lincoln.
This is, in fact, an elaborate online confection; behind these names there are no professors, no courses and no campuses that offer degrees with real accreditation. The sites added a further patina of legitimacy by referencing recruitment agencies, language schools, fake accreditation organizations.
Some customers are essentially complicit in the scam, reaching out to Axact for the express purpose of buying fake degrees. But people seeking a legitimate education have been seduced into enrolling in online courses that never materialized or cajoled into believing that their life experiences were sufficient to earn a diploma. In one instance, a woman who called to inquire about a high school diploma was surprised to receive a diploma in the mail after taking a 20-question test online.
The websites linked to Axact provide everything from high school diplomas for about $350, to doctoral degrees for $4,000 and above. Salesmen sometimes impersonate American government officials, then bully customers in buying forged or falsely acquired State Department certification documents for thousands of dollars. Meanwhile, the company has denied any wrongdoing.
Axact, however, is hardly the only actor in this arena. In their book titled "Degree Mills: The Billion-Dollar Industry That Has Sold Over a Million Fake Diplomas," the former F.B.I. agent Allen Ezell and his co-author, John Bear, set forth staggering statistics about comparable or similar frauds.
They assert that there are 3,300 unrecognized universities worldwide, many of them selling degrees at all levels to anyone willing to pay the price, and that more than 50,000 Ph.D.s are purchased from diploma mills every year — slightly more than are legitimately earned. The fact that fake medical degrees seem particularly easy to come by raises obvious safety concerns.
Congress, which has paid only glancing attention to this problem, needs to focus on it in a sustained way. That means getting federal agencies to devise a coherent plan for curbing these kinds of abuses.