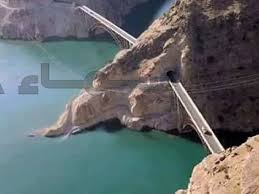 ISLAMABAD, Jan 7: Pakistan is mulling upgrading the constitutional status of its northern Gilgit-Baltistan region, which is also claimed by India, in a bid to provide legal cover to a multi-billion-dollar Chinese investment plan, officials said Thursday.
The move could signal a historic shift in Pakistan's position on the future of the wider Kashmir region, observers have said, dealing another potential blow to fragile peace talk efforts that received a boost after India's Prime Minister Narendra Modi visited Lahore in December.
The proposal would see the mountainous region mentioned by name for the first time in Pakistan's constitution, bringing it one step closer to being fully absorbed as an additional province.
Islamabad has historically insisted the parts of Kashmir it controls are semi-autonomous and has not formally integrated them into the country, in line with its position that a referendum should be carried out across the whole of the region.
Sajjadul Haq, spokesperson for the chief minister of Gilgit-Baltistan Hafiz Hafeez ur Rehman, told AFP: "A high level committee formed by the prime minister is working on the issue, you will hear good news soon."
Rehman, who arrived in Islamabad Thursday, was working on the finishing touches to the agreement, a senior official said, adding the document could be unveiled "in a few days".
In addition to being named in the constitution, Gilgit-Baltistan would also send two lawmakers to sit in the federal parliament — though they would be given observer status only.
A third top government official from Gilgit-Baltistan said the move was in response to concerns raised by Beijing about the China Pakistan Economic Corridor, an ambitious $46 billion infrastructure plan set to link China's western city of Kashgar to the Pakistani port of Gwadar on the Arabian Sea.
"China cannot afford to invest billions of dollars on a road that passes through a disputed territory claimed both by India and Pakistan," the official, speaking on condition of anonymity, said.
The corridor plans have been strongly criticised by New Delhi, with India's Foreign Minister Sushma Swaraj in June calling the project "unacceptable" for crossing through Indian-claimed territory.
India and Pakistan have fought two full-scale wars over Kashmir, and any changes to the status quo could prove a further setback to hopes for dialogue that were revived after Modi made the historic Lahore visit.
Those efforts were already seen as fragile following a deadly attack on an Indian air base near the Pakistan border Saturday that was followed by a 25-hour siege on an Indian consulate in Afghanistan on Monday.
But according to Pakistani strategic analyst Ayesha Siddiqa, the move could also signal Islamabad's desire to end the Kashmir conflict by formally absorbing the territory it controls — and, by extension, recognising New Delhi's claims to parts of the region it controls, such as the Kashmir valley.
"If we begin to absorb it so can India. It legitimises their absorption of the Valley," she said.