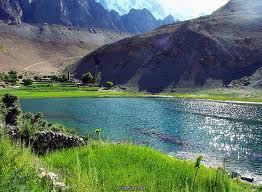 NEW DELHI, Dec 10 — A recent U.S. prediction of a possibly devastating earthquake in the disputed Himalayan province of Kashmir has caused alarm here in India.
A study by Roger Bilham, professor of geology at the University of Colorado, Boulder, concludes that a magnitude-9 earthquake could strike in Kashmir, triggering massive landslides and plunging the picturesque valley under water.
Newspapers in Kashmir carried front-page stories on Bilham's predictions Saturday, stirring public fears.
"People have been calling me all day since they read the news in the papers. They are frightened. I wish the newspapers had not run it on the front page. Why create a scare?" said Muhammad Ismail Bhat, former head of geology and geophysics at the University of Kashmir, who has worked with Bilham. He said he had known about the new findings for a while.
Until recently, most forecasts about the tectonically active Himalayan region have been based on historical data and information generated by GPS stations in neighboring Indian states and in Pakistan. But since 2007, as many as nine stations have been set up in the state of Jammu and Kashmir itself, providing new data to local and international analysts.
At the annual meeting of the American Geophysical Union in San Francisco this week, Bilham said that new GPS data showed gradual movement of rocks in the Zanskar Mountains, north of the Kashmir valley, that he said could result in a Japan-level quake and kill about 300,000 people. The subsequent landslides would dam the Jhelum River, and when released, the backed-up water could cause flooding, he said.
In 2005, a 7.9-magnitude quake with its epicenter in Muzaffarabad, in Pakistan-administered Kashmir, caused widespread damage and killed more than 40,000 people. Seismologists recorded several tremors in the region in August this year.