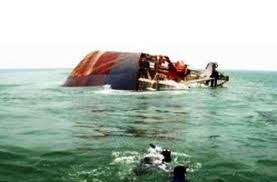 PESHAWAR, June 27: Dozens of Shia tribesmen fleeing sectarian unrest in the Kurram tribal agency were on board a boat that capsized off the coast of Australia earlier this month, officials and tribesmen told The Express Tribune on Tuesday.
The ferry carrying asylum-seekers from Pakistan and Afghanistan sank some 200 kilometres off Christmas Island, according to Australian authorities. At least 16 of them have been confirmed dead.
At Christmas Island, the Australian government has set up case processing and detention facilities for illegal immigrants and asylum-seekers.
Australia's Maritime Safety Authority said 110 persons had been rescued, 90 were missing and 16 bodies had been retrieved by rescue teams and taken to the island.
"Families have told me that 125 of the asylum-seekers on board the vessel were from Kurram Agency," Kohat Division Commissioner Sahibzada Anees confirmed to The Express Tribune.
"Of them, 76 have been traced while the rest are missing," Anees said and added that he has directed the tribal administration to prepare a list of the victims.
Residents said that 125 of the 140 Pakistani asylum-seekers on board the boat belonged to the Shia community from Parachinar, the main town of Kurram Agency, where sectarian tension has been running high for the last four years. The rest belonged to the Hazara community of Quetta who are also Shias by sect.
"One of my cousins, Gul Hussain, has been rescued, but he is seriously injured," said Ali Turi, a Shia tribesman from Parachinar who works at a Peshawar-based NGO. "My friend, Imdad Hussain, is among those missing and believed to have drowned.
According to Ali, 175 people from Kurram Agency have gone abroad on student visas, while another 90, mostly young men, have taken refuge in Australia. About 250 are in Indonesia trying to sneak into Australia.
Another resident of Kurram, Shahid Kazmi told The Express Tribune that the asylum-seekers included his friend Mujahid Hussain who is also believed to have died.
He said that Parachinar Students in Australia, a student body, had informed the families about the tragedy. (With additional input from News Desk)