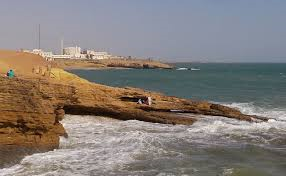 China joined the Nuclear Suppliers Group — whose members agree not to transfer to treaty non-signers any technology that could be used to develop a nuclear weapon — in 2004. But it claims that it had already promised to help Pakistan, allowing it to continue developing the reactors.
Beijing is helping Pakistan build reactors at the same time that the Obama administration is trying to implement a 2008 deal that would smooth the way for U.S. companies to invest in new nuclear power plants in India. India, which first tested a nuclear weapon in 1974 and remains Pakistan's chief rival, has also balked at signing the nonproliferation treaty. Both President Obama and former president George W. Bush have sought an exception for India.
"China's expanding civilian nuclear cooperation with Pakistan raises concerns and we urge China to be transparent regarding this cooperation," the U.S. Embassy said in a statement Thursday.
Until now, Pakistani leaders have faced little public discontent over the country's nuclear advances. After all, Pakistan celebrates a national holiday each May marking the anniversary of its first atomic weapons test in 1998. But the country's progressive movement is evolving, sparking novel protests over environmental and public safety issues. And the prospect of 20-story reactors rising next to a public beach used for swimming, camel rides and picnics is a vivid illustration of what's at stake.
Though international monitors generally give Pakistan satisfactory reviews for safeguarding nuclear materials, industrial accidents causing hundreds of fatalities remain common here. There are concerns that Pakistani technicians won't be able to operate or maintain the Chinese nuclear technology.
Karamat Ali, chairman of the Pakistan Institute of Labor Education and Research, noted that the world has already experienced three major nuclear accidents — at Three Mile Island in the United States in 1979 and Chernobyl in the former Soviet Union in 1986, in addition to the Fukushima disaster.
"Those are three highly advanced countries," Ali said. "This is Pakistan. We don't live on technology and science. In fact, we are quite allergic to that."
Of particular concern is the threat of terrorism, especially considering Karachi's long history of head-scratching security lapses­.
Terrorists overran a Pakistani naval base in Karachi in 2011, killing five people and setting several aircraft on fire. A similar attack occurred in June, but this time Pakistan Taliban militants stormed a section of Karachi International Airport, killing about two dozen people. And in September, al-Qaeda militants, perhaps with help from renegade sailors, attempted to hijack a heavily armed Pakistan navy frigate docked in Karachi's port. It took hours for security forces­ to repel the assault.
If a major attack or accident were to occur at a nuclear power plant, activists say there would be unimaginable chaos.
Karachi, whose population has doubled in just the past two decades, includes vast, packed slums, as well as districts under the thumb of criminal gangs and Islamic militants. And with more than 2.7 million registered cars, buses, rickshaws and motorcycles, it can take hours to cross the city.
"You couldn't even dream of evacuating Karachi," said Hoodbhoy, the physicist. "The minute an alarm was sounded, everything would be choked up. There would be murder and mayhem because people would be trying to flee. Others would be trying to take over their homes and cars."
But Azfar Minhaj, general manager of Karachi's reactor project, said Pakistan sought the ACP-1000 reactor because it makes a radiation leak far less likely. Each reactor will have a double containment structure capable of withstanding the impact of a commercial airliner, he said, adding that there is also an elaborate filtration system and that the reactor will be able to cool itself for 72 hours without power.
"If a new car comes with an air bag, would you start thinking, 'This is a new feature, it's never been tested in Pakistan, never built in Pakistan. Should we use it or not?' " Minhaj asked.
Because of the enhanced safety features, Minhaj said, authorities are planning for an impact zone no greater than three miles in the event of a worst-case accident. Most of the affected residents would be asked to shelter in place, not evacuate, he said. Hoodbhoy points out that even today, the no-go zones around the Chernobyl and Fukushima plants are 18 and 12 miles, respectively.
Minhaj said concerns about the effect of a tsunami are also overblown because the new reactors are being built on a rock ledge about 39 feet above sea level. Pakistan's meteorological office recently concluded that Karachi could face a tsunami of up to 23 feet in the event of a 9.0-magnitude earthquake in the region.
Mark Hibbs, a senior associate at the Carnegie Endowment for International Peace, said he suspects that the new Chinese design is indeed less prone to accidents. But he noted that most poorer countries have shied from developing a nuclear energy footprint since Fukushima.
"If there was a lesson we learned from the Fukushima accident, it's that, if you are going to get into the nuclear business, and if you don't have world-class technology, good logistics, enough personnel, a lot of money and experience managing crisis situations, then you are not going to be able to manage a severe accident," Hibbs said.
Zia Mian, a Pakistani physicist at the Program on Science and Global Security at Princeton University who is also fighting the project, notes that the existing Canadian reactor was designed in the 1960s to generate just 100 megawatts of electricity. The new reactors will produce 22 times that amount and use a combined 40 to 60 tons of enriched-uranium fuel each, he said. And each year, one-third of that spent fuel will also be removed from the core and stored in large containment pools at the plant, Mian said.
"You put all of that together, and the hazards are unimaginably larger," he said.
After Sharif showed up in Karachi in December 2013 to break ground on the new reactors, Pirzada and other activists began organizing against it on Facebook. Last summer, they filed a lawsuit against the Pakistan Atomic Energy Commission and the Pakistan Nuclear Regulatory Authority alleging that construction began without a proper environmental impact study.
In December, a court halted vertical construction — but allowed excavation work to continue — until a new environmental assessment is completed, about a month from now. If major construction is then allowed to resume, the reactors will have an expected life span of at least 60 years.
"Of course, we need electricity, but we don't need electricity to commit suicide," Ali said.
Musadaq Malik, a Sharif adviser on energy issues, counters that a country that trusts its military to possess nuclear weapons can also trust its government to maintain a Chinese nuclear power plant.
"We may look irresponsible, but we are not that irresponsible," Malik said. "We have engineers, we have scientists, we have our security apparatus. . . . Like other nations, we have done all of this before, reasonably well."