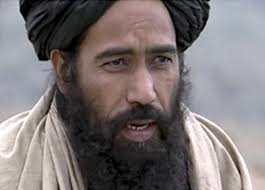 MIRAMSHAH, April 15: Taliban supreme leader Mullah Mohammad Omar has called for seeking guidance from Holy Quran to resolve differences between two rival factions of the outlawed Tehreek-i-Taliban Pakistan amid reports of rifts widening between the groups.
A pamphlet in Pashto carrying the name of Mullah Omar issued in Miramshah (North Waziristan) on Monday said there were serious differences among Mujahideen of Mehsud tribe in South Waziristan and asked them to recite verses from Quran to end hostilities.
"There are none worthy of worship besides You (God). Glorified are You. Surely I am from among the wrongdoers," say the verses quoted in the pamphlet.
Mullah Omar said it was binding upon every Muslim to recite these verses 100 times a day.
Clashes between the Khan Said and Sheheryar groups leave a large number of militants dead and injured.
They are fighting to capture TTP leadership in South Waziristan.
Sheheryar has refused to accept Khan Said alias Sajna as chief of TTP's Mehsud militants and declared himself as their leader.
Commander Daud of the Sheheryar group accused Khan Said of trying to occupy the top TTP post in South Waziristan. To end the crisis, he said, both the factions should end the fighting and allow a neutral group chosen by the Taliban leadership to lead Mehsud militants.
Daud said fighting would not end the crisis, adding that his group would accept any decision taken by TTP chief Maulvi Fazlullah.