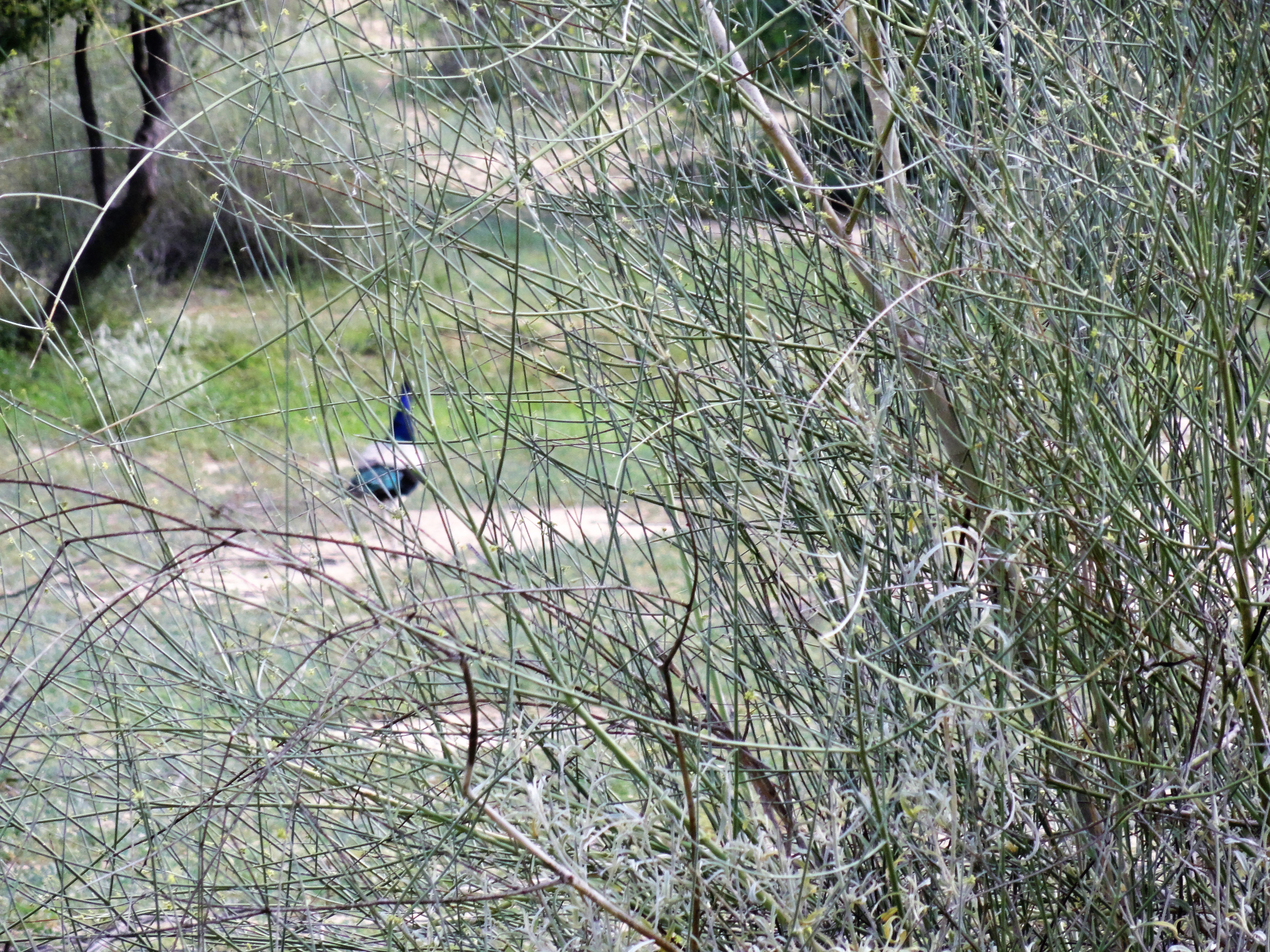 Once adored for its stunning landscape, dancing peacocks, serene wilderness, tapestry of colourful traditional attire, melody of Mai Bhagi, swirling sand, fascinating temples and majestic sand dunes, Thar has now emerged as an axis of hunger, malnutrition, abject poverty and unrelenting deaths of children.
Tune in to any Sindhi tv channel and death toll in Thar with heart-rending footage marks every hourly bulletin.
The piling dead bodies were initially ascribed to a drought and famine that prompted sympathetic responses. The tragedy was considered as an isolated incident of the wrath of the nature, triggered by scant rainfall and an ensuing drought.
Many still consider Thar as a remote inaccessible territory. However, the reality on ground has drastically altered during recent years. The bewitching reservoir of Thar coal has converted Thar into a favourite destination of investors and officials. Metalled roads snake through the parched land, connecting major towns and randomly sprawled hamlets. The social fabric is going through a rapid jolt, leaving the local communities disarrayed.
Awaiting promised prosperity, the people of Thar are witnessing an unprecedented rise of religious outfits, frequent congregations of the faithful, sprawling seminaries and mosques. This social upheaval is eclipsing the once-cherished communal harmony that dominated the social landscape of Thar where faith never became a fault line.
An insidious shift in demography is another perilous phenomenon which is yet to unfold fully. Physical and digital connectivity of the area has extricated it from forlorn isolation, and distance is no more a pardonable excuse to justify unrelenting deaths.
In short, the socio-cultural and economic setting of Thar is going through a phenomenal shift that merits separate comprehensive research. The state and government exist with full tentacles in Thar and it is no more a desolate nature-dependent territory. In this context, the tormenting situation in Thar ought to be understood with a fresh approach.
Bad governance and pervasive administrative lapses multiply the impact of a natural shock not alien to the area otherwise.
Three recent reports unveiled a complex blend of administrative, social and political dimensions of this human tragedy. On the recommendation of Sindh High Court, the Sindh chief minister constituted a four-member commission to probe the Thar drought issue. Excerpts of a yet-to-be made public report provide an insight to the human-induced disaster.
The commission observed that there was a lack of coordination among the government's departments for carrying out relief activities during drought. It also found huge coordination lapses among Town Municipal Administrations (TMAs), special initiative department, NGOs and public health departments. It also found that departments like social welfare, agriculture, environment, forest, population welfare, transport and tourism were underperforming.
The commission recommended setting up a provincial monitoring team having the representation of departments including health, food, livestock, irrigation and meteorology to report to the chief minister after every quarter. The drought commission called for preparing a comprehensive nutrition and drought policy and the related sectoral planning for issues ranging from poverty to education. The commission also found that local population had been excluded from reaping the fruits of development schemes, and urged the government to provide employment to the local population while excavating coal reserves.
Identifying an important administrative lapse, the report revealed that 309 posts of specialists, medical officers and others of BPS-17 to BPA-19 were lying vacant. The commission in its report stated that there were 14 ambulances in the entire district, out of which six were being used by the Mithi Civil Hospital. There is shortage of doctors in the hospitals in Thar. The commission also observed that doctors with domiciles of Thar were not willing to serve in the area and recommended the implementation of the Essential Services Act in letter and spirit.
Similar observations were echoed by the Chairman National Commission for Human Rights, Justice (Retd) Ali Nawaz Chohan. Presenting his report on Thar calamity, he lamented that the government of Sindh and its departments of health, education and local administration were responsible for the Thar tragedy.
Recently, appalling details were presented before the National Assembly Standing Committee on Human Rights. Members of the committee were told that 828 children had died in Thar over the past three years. Briefing the members of the committee, Fazila Aliani, a member of the committee from Balochistan, blamed corruption and lack of political will for the mounting deaths of children in Thar. Aliani further shared that the government decided to install 700 plants of reverse osmosis (water purification) but only 432 were installed and a number of them have become out of order.
The Senate's committee was astounded while hearing from the Sindh government's representative that the provincial government has spent more than 10 billion rupees during the last three years on public welfare. The situation on ground is different and one can hardly trace a fraction of the spending.
These reports show the political and administrative collapse in Thar that has intensified the impact of a natural calamity. A chronic deficit of human development and administrative neglect by successive governments has culminated in total chaos.
Droughts are not new to Thar. The Sindh Relief Department's official data reveals that Thar witnessed five severe droughts, eight moderate and 11 mild droughts since 1965. Each time a fleeting response to the situation allowed it to perpetuate since the root causes were never addressed. Every drought was treated as an isolated episode and an integrated long term remedy was never contemplated. Free distribution of wheat was used as a magic wand to end the miseries of Tharis.
Seasonal migration has become an annual feature for the Thari community due to famine. The socio-economic indicators of Thar narrate the accumulated development deficit of the area.
An official document "Millennium Development Goals Report-2013" ranked Tharparkar as the second last in fully immunised children among the 23 districts of the province where 56 per cent children did not receive any immunisation doze. Similarly, the district was 20th out of the 23 districts on immunisation of children against measles, which shows only 61.7 per cent coverage. The district had 6th highest number of under five-year children who suffer from diarrhea. Only 13.6 per cent births were attended by skilled birth-attendants placing the district in the bottom within the province. Concomitant to that just 44.6 per cent pregnant women received antenatal care consultation.
According to the report, the district was the last on access to improved sources of drinking water and sanitation with only 17.2 and 7 per cent coverage.
The government of Sindh has shown little seriousness in addressing the root causes. Laying reverse-osmosis water treatment plants is being obsessively pursued. The idea was not bad had it been done with proper homework and due diligence. Plagued with customary malpractices, the project is set to become another scam marked with embezzlements and nepotism.
Thar does not need ephemeral charitable solutions it needs a well-meditated multi-sectoral long term strategy. One such promising project is extending Raini canal to Thar. The canal with the design discharge of 10,000 cusecs is currently under construction. The project has a design provision of an off-taking Thar canal with a capacity of 5000 cusecs.
The Sindh government has been spending billions of rupees on the lining of selected reaches of canals for inexplicable reasons. This amount can be diverted for betterment of millions of hapless communities of Thar. An immediate construction of Thar Canal can bring dramatic changes in the lives of Tharis.