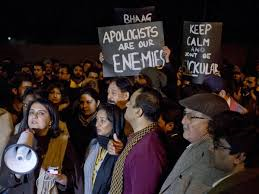 LONDON, Dec 19 — Only a week ago, the Red Mosque seemed a nearly untouchable bastion of Islamist extremism in Pakistan, a notorious seminary in central Islamabad known for producing radicalized, and sometimes heavily armed, graduates.
On Friday evening, though, the tables were turned when hundreds of angry protesters stood at the mosque gates and howled insults at the chief cleric — a sight never seen since the Taliban insurgency began in 2007.
What has changed is the mass killing of schoolchildren, at least 132 of them, slain by Pakistani Taliban gunmen in a violent cataclysm that has traumatized the country. In the months before the shocking assault on a Peshawar school on Tuesday, Pakistan's leadership had been consumed by political war games, while the debate on militancy was dominated by bigoted and conspiracy-laden voices, like those of the clerics of the Red Mosque.
Now, united by grief, rage and political necessity, Pakistanis from across society are speaking with unusual force and clarity about the militant threat that blights their society. For the first time, religious parties and ultraconservative politicians have been forced to publicly shun the movement by name. And while demonstrations against militancy have been relatively small so far, they touched several cities in Pakistan, including a gathering of students outside the school in Peshawar.
Photo
Children wearing white burial shrouds demonstrated on Friday in Lahore, Pakistan, against an attack by Taliban militants on an army-run school in Peshawar. Credit Arif Ali/Agence France-Presse — Getty Images
Protest leaders believe that the public will support them. "This will become a protest movement against the Taliban," one organizer, Jibran Nasir, thundered into a microphone outside the Red Mosque on Friday.
Though there is little doubt that the Peshawar massacre has galvanized Pakistani society, the question is whether it can become a real turning point for a society plagued by violent divisions, culture wars and the strategic prerogatives of a powerful military.
After all, Pakistan has been here before. The country has suffered countless wrenching tragedies — the death of Benazir Bhutto in 2007, as well as attacks on mosques, markets and churches — only for rage to fizzle into nothing. And after the Taliban attack on the teenage rights campaigner Malala Yousafzai, a resulting backlash against Western support for her made her the target of smears and vitriolic criticism.
Prime Minister Nawaz Sharif, seemingly paralyzed for much of the year by political opposition, has promised that this time will be different. He rushed to Peshawar as the school shooting was still underway. As global scrutiny intensified, Mr. Sharif vowed to eliminate the distinction between "good" and "bad" militants — a nod to the military's decades-old policy of fighting some Islamists while secretly supporting others.
The army, for its part, has been buoyed by a wave of public sympathy, as many of the children killed at the Army Public School in Peshawar came from military families. And other forces, such as Karachi's M.Q.M. party, have sought to harness national anger for local purposes.
"Crush Taliban to Save Pakistan," read the banners at a large party rally in Karachi on Friday.
The tide of outrage has encouraged progressive Pakistanis, increasingly marginalized for years, to speak up.
Outside the Red Mosque on Friday, protesters waved placards mocking the chief cleric, Maulana Abdul Aziz, who had enraged many by refusing to condemn the Taliban attackers during a television interview. "Run, burqa, run" read one sign, in a reference to Mr. Abdul Aziz's attempt to slip through a military cordon in 2007 while disguised in a woman's concealing garments.
A day earlier, when a few dozen demonstrators tentatively appeared outside the mosque, students there wielded staves to intimidate the protesters into silence. But on Friday, the protest grew, and riot police officers waving truncheons interposed themselves between the two sides.
"The Red Mosque has become a factory of terror and hatred," said Bushra Gohar of the Awami National Party, a Pashtun political party that has suffered countless Taliban attacks.
But for all the fighting talk, many are skeptical that the anger and tears of this week can make a sustained change.
The most intense anti-Taliban protests this week have been confined to the relative safety of social media such as Twitter and Facebook, where many users have posted solid black images as profile pictures. The extraordinary scenes at the Red Mosque would only be significant if they were replicated in numbers across Pakistan, said Chris Cork, an editorial writer with The Express Tribune newspaper.
But, he said, civil society is still weak and disorganized, riven by fear of the Taliban and the harsh gaze of the intelligence agencies.
"I don't see a joining up of the dots across the country," Mr. Cork said. "There isn't the infrastructure, the will, the people with organization, ability and visibility to lead it."
The wave of anti-Taliban sentiment is "probably just a blip," he added. "Quite honestly, give it a month and it will have faded."
The hard lessons of history underpin such pessimism. Although the Pakistani military has taken the fight into the Taliban stronghold of North Waziristan in recent months, there is evidence that Pakistan's generals continue to play favorites among militant groups.
The "good" militants that Mr. Sharif referred to in his speech — those focused on Afghanistan and India, and who have longstanding ties to Pakistani intelligence — have continued to strut the national stage, even after the Peshawar massacre.
The most visible of such groups is Lashkar-e-Taiba, which carried out the deadly 2008 attacks in Mumbai. Not only does its leader, Hafiz Muhammad Saeed, who has a $10 million United States government bounty on his head, live openly in the eastern city of Lahore, but he has also built a public profile as a media personality.
On Friday, his brother-in-law, Hafiz Abdul Rehman Makki, delivered a sermon at a mosque in Hyderabad, the second largest city in Sindh Province. After offering prayers for the victims of the Peshawar attack, Mr. Makki first accused NATO of sending "terrorists disguised as Muslims" into Pakistan, then linked the attack to India.
The group said that as he spoke, preachers from its charity wing fanned out across Karachi, a city of 20 million people, giving sermons at 45 different mosques — and propagating similar conspiracy theories.
Experts say it would be naïve to expect the Pakistani military to immediately disband groups like Lashkar-e-Taiba, particularly given the fraught state of relations with India in recent months. But they also say that the underground ties between militant groups — which often share ideas, fighters and weapons — hopelessly undermine army efforts to dismantle the Pakistani Taliban.
"It's that old story," Hillary Rodham Clinton said when she visited Islamabad as secretary of state in 2011. "You can't keep snakes in your backyard and expect them only to bite your neighbors."
A cross-party political committee, formed by the prime minister, has promised to come up with a new strategy to fight the Taliban within a week. That is a hopelessly optimistic goal, by most reckonings.
The bigger worry, though, is that once anger over the Peshawar massacre has dissipated, the debate over militancy will once again be clouded in confusion and obfuscation — which, as recent years have shown, offers an ideal moment for the Taliban to strike again.
Salman Masood contributed reporting from Islamabad, Pakistan, and Saba Imtiaz from Karachi, Pakistan.