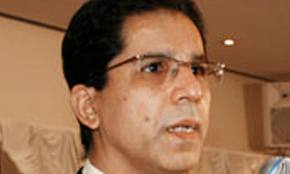 LONDON, Dec 7: The Scotland Yard raided offices located on Edgware road in London on Thursday in connection with the murder of Dr Imran Farooq, Express News reported.
Express News correspondent Naseem Siddiqui said that the London Metropolitan police raided an office on Thursday morning. Officials questioned those present in the office and also reportedly confiscated some records.
No one was arrested though.
Earlier in September, the police hinted that slain high-profile Muttahida Qaumi Movement leader, Dr Imran Farooq's wish to actively participate in politics by pursuing his political career independently might have led to his murder.
The Metropolitan Police, also known as Scotland Yard, said that he was killed because his murderers did not want him to do so.
Appealing for an investigation, the Metropolitan police also announced a £20,000 reward for providing any information linked to his assassination.