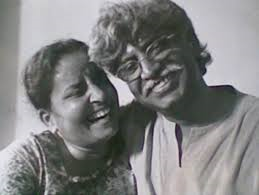 Tahira Ali Shah, long time social activist and rights campaigner for Pakistan's fisherfolk community, passed away this month in a car accident in Sindh.
I remember when I first met her, at my first official meeting after joining the Pakistan Fisherfolk Forum (PFF) in January 2010, at the PFF's Secretariat, Ibrahim Hydri – the largest village of fishing community in Pakistan.
I noticed a simple yet graceful lady in her mid-40s, taking notes of the discussion, and humbly raising her hand when she wanted clarification on some points.
She seemed to be very serious about the issues of fisherwomen; their education and health; their role at the unit (village), district and central governing body of the PFF. One of the senior colleagues told me that she was elected Senior Vice Chairperson of the PFF.
That was the first occasion where I observed the leader in her.
Born in a middle class Syed family, it was hard for Tahira to even get an education. But even harder for her was to get married – against social norms and her family's wishes – to Muhammad Ali Shah, who belonged to a comparatively lower class of the fishing community.
Ultimately, Tahira took the bold, rebellious step to get married to him in court. She was confident that she knew what to do with her life.
Together, the couple started working for the rights of the fishing community at a very local level, under the platform of their first, small organisation, 'Anjum-e Samaji Behbood'.
Later, Tahira realised that the issues of women were not being addressed appropriately and neither did the women have any effective say in the decision-making of the organisation.
That's when she founded a separate organisation only for women, named 'Saheriyen Sath' (group of womenfolk).
She visited women door-to-door, organised and mobilised them, made them understand the roots of their problems and showed them a way to resolve their problems.
In 1998, the couple, along with other companions, founded a countrywide organisation of the fisherfolk community and named it the Pakistan Fisherfolk Forum (PFF).
Not only did she speak up, she made other women speak up too against the discrimination based on gender, caste and religion.
This one time, the PFF had organised a caravan journey under their 'Keep Rivers Free' movement. Of the hundreds of participants in this caravan, a few happened to belong to the Hindu scheduled castes. Tahira learned that some of the other women participants were discriminating against the Hindus.
She intervened at once. She mingled with the women like they were old friends, shared meals with them, did away with all the discrimination and ensured that their feelings of inferiority were washed away.
She was indeed a genuine leader.
A brave, tenacious woman
Tahira's real struggle started with the Pakistan Rangers – the paramilitary force occupied the lakes in the coastal areas of the Badin district.
She pulled the fisherwomen out of their homes and onto the streets, organised demonstrations, observed hunger strikes and sit-ins in front of the Press Club. To lead a struggle against the illegal occupation by the Rangers like this required some bravery.
When her husband Muhammad Ali Shah was in jail, Tahira fought on to strengthen the fisherfolk community's cause and continued to face the hardships she had willingly chosen.
Soon, everyone saw Tahira meet with success as the powerful Rangers bowed down to her even in a semi-martial law era.
In Sanghar, the journalist community was suppressed under the influence of feudal landlords. Many of my friends say it was Tahira who gave voice to the Press Club of Sanghar district, after the PFF launched a campaign against the illegal occupation of the landlords on the Chotiyarion Reservoir.
Tahira worked her magic again and led thousands in protest on the streets of Sanghar city. She made fiery speeches in front of the Press Club and openly challenged the feudals. Soon, Sanghar's journalists were emboldened enough to cover her speeches and struggle.
Tahira was a multi-dimensional personality. Where she led with courage and organised with discipline, she also worked as hard as an ordinary worker of the organisation. She could always be seen meticulously taking notes during discussions and preparing reports of community meetings.
In the community events of the fisherfolk, she sang folk songs and danced. In workshops and seminars, she was a great listener and always polite, though those who have heard her speeches in processions and rallies know very well that she was a great, fiery orator too. Most of all, she was a rock; an upright leader who would never leave her companions alone, no matter how dangerous the situation.
Tahira was generous enough to support a number of poor families. Every person she met has their own story with her. Everybody in the fishing community across Pakistan calls her Jeeji (mother).
Jeeji was simple. She never wore jewelry or make up, even at ceremonies and festivals, where other women would insist that she put on some make up. But Tahira always preferred to wear her natural smile instead.
During the PFF's struggle for the protection of mangroves, two of our comrades had been martyred by notorious land grabbers. Tahira never hesitated to openly call out the names of the murderers every time she spoke at a forum.
I considered that to be extremely risky. I approached her and requested, "Jeeji! Please avoid becoming overbold; it can be dangerous at this time."
She replied, "I would never want to die a death of suppression. I would be proud to rather sacrifice my life for the truth and for this struggle."
That was not the first time she did so. I recall a number of occasions when we asked her to take time out for some rest, or to visit the doctor when we she was unwell. Her reply was the same: "I want to die in the fight for the rights of my community, not on the bed in illness."
Even the day before her demise, our senior colleague Dr Ely Ercelan noticed that her blood pressure was high and suggested that she avoid continuous travelling. She responded the same way:
"I shall go in a glimpse, not in inches."
And she did.
She went in a blink and right in the center of the path of the struggle, for she was travelling to Badin with her husband to lead a rally there, celebrating the International Rivers Day. They had an accident and their car plunged into a deep pond, proving fatal for Tahira. Considering her sacrifices and struggle for the restoration of environmental flow in the Indus river, she has been titled by the civil society as 'The Martyr of the Indus'.
She may not be with us physically, but her vision, dedication and courage are always be. She lived as she wanted and she died as she wished.
Live long Jeeji Tahira, Live long the PFF.