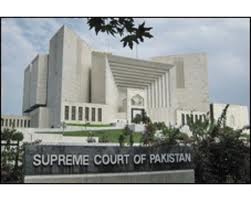 ISLAMABAD, June 14: In the short order penned down during the hearing of the Arsalan Iftikhar case, the Supreme Court directed Attorney General Irfan Qadir to proceed according to the law and take required action against business tycoon Malik Riaz, his son-in-law Salman and the chief justice's son Arsalan Iftikhar, Express News reported on Thursday.
In the order, the court said that while Malik Riaz claimed Rs327 million was given in cash, the documents presented only provided details of Arsalan's visits and no proof of monetary transfers.
The short order also stated that Malik Riaz accepted giving money but did not express any regret over doing so. "The ones who give and the ones who accept bribes, both will go to hell," said the order.
The order further stated that Riaz did not submit any statement on behalf of his son-in-law Salman and added that Riaz may have been used to bribing and getting his work done in the past.
In the order, the court stated that the media had attacked the judiciary, adding that the statements of journalists showed that they did not try to get their facts straight.
"Even today we are working to uphold the constitution whereas some elements are trying to sabotage it," said Justice Jawad S Khawaja during the hearing. "The court stands against such unconstitutional acts."
Later, speaking to the media, AG Qadir said that he had not decided upon a course of action as yet, adding that he would read the short order properly before deciding.
Read a copy of the short order here.
'Case doesn't fall under NAB's jurisdiction'
National Accountability Bureau (NAB) chairman Fasih Bokhari said on Thursday that the Arsalan Iftikhar case is a matter between two people and has nothing to do with the national treasury, reported Express News.
Bokhari said that the case doesn't fall under the jurisdiction of NAB.
Earlier during the day, NAB spokesperson had said that the bureau will investigate the matter if a reference is sent to them against Dr Arsalan Iftikhar, son of Chief Justice Iftikhar Muhammad Chaudhry.