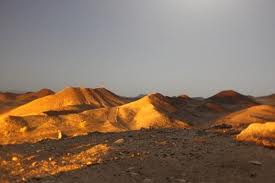 ISLAMABAD, Nov 21: Advocate General Balochistan Amanullah Kinrani on Wednesday apprised the Supreme Court that the BHP, the world's leading copper mining company, which had been given a mining lease for discovery of gold and copper reserves in Reko Diq during 1990s was not registered under Pakistani laws.
He was appearing before a three-member bench comprising Chief Justice Iftikhar Muhammad Chaudhry, Justice Gulzar Ahmed and Justice Sh. Azmat Saeed, that resumed hearing of a petition moved by late Mualana Abdul Haq.
In response to bench's remarks, Kinrani maintained that the BHP had not been incorporated in Pakistan as foreign minerals mining company.
The chief justice observed that the Balochistan government should have known the fact as all foreign companies were required approval from the Board of Investment.
He told Khalid Anwar, counsel for Tethyan Copper Company (TCCP), that nothing like mining agreement existed prior to 1996 with the BHP, but a request for relaxation of rules was submitted.
He said the relaxation was sought when there was no agreement. "Show us any exploration agreement from any part of Pakistan with similar precedent. We will examine the instant matter on touchstone of the Pakistani laws."
Khalid Anwar said when Chagi Hills Exploration Joint Venture Agreement (CHEJVA) was reached, there was no such requirement.
The CJ remarked, "Do not give such a free hand, we are a sovereign country."
Khalid Anwar contended that the BHP was not entitled for such an agreement as it did not make any discovery in the area.
He said the TCCP had made a discovery in 2006 so why it was blamed for the acts of BHP.
Reading out Companies Act, he said under its provisions, Pakistani exploration companies did not require registration but it was a requirement for the foreign companies while his client TCCP was a subsidiary of the TCCA and a Pakistani company.
The counsel further apprised the bench that the negotiations for reaching an agreement for Reko Diq mining venture started way back in 1993 and after three years of elaborate discussions involving all the stakeholders, a consensus draft was agreed upon which had all the transparency.
He said the BHP made a generous offer of 25 per cent to the provincial government which was unprecedented in the exploration history at that time.
Refuting claims about corruption or any underhand deals, he said relaxation of rules did not amount to amending of Balochistan Mineral Rules of 1997.
Abdul Hafeez Pirzada, counsel for BHP, apprised the bench that they were contacting with their clients but the time difference was a matter and would assist the court with relevant record.
The advocate general Balochistan apprised the bench that barrister Aitzaz Ahsan was also engaged by the provincial government to represent it in the instant case and sought an order in this regard.
The chief justice told him that the court always welcomed everyone and had not stopped Aitzaz from appearing.
Further hearing was adjourned to Thursday.