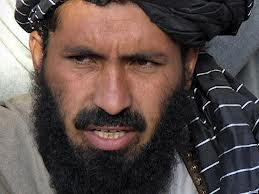 US drone strikes today killed a senior Pakistani militant commander in the tribal region of South Waziristan, and also reportedly claimed the lives of three suspected al-Qa'ida operatives in Yemen.
Mullah Nazir, leader of one of Pakistan's four main militant groups, was a target for US forces despite having agreed a ceasefire deal with Islamabad. Under the agreement his group was no longer launching attacks inside Pakistan, but was still active in Afghanistan. He also hosted al-Qa'ida members at his base in Pakistan's tribal areas.
According to Pakistani officials, Nazir was in a meeting at a house in the village of Angoor Adda when he and eight others were killed. Four more militants were killed in Mir Ali in North Waziristan by a second wave of missiles. The attacks were the first by US drones in Pakistan this year.
In return for his co-operation, Nazir was allowed to run his fiefdom with little interference from the Pakistani army. He had either killed or chased out his tribal and political enemies and recently ordered that polio vaccinations in the area be stopped, declaring the progamme to be a CIA spying ploy and also an invidious plot to make Muslims infertile. The ban was followed by murder of health workers in the region.
But it was the Mullah's activities in Afghanistan that made him a prime target for the Americans. His group was responsible for a rise in suicide bombings and also for sending Punjabi Pakistani fighters across the border to bolster the Afghan Taliban, who have suffered heavy losses.
Pakistan's former chief of intelligence in the country's north-west, retired brigadier Asad Munir, maintained that Nazir's killing will "complicate" the fight against militants in the tribal region, and could prompt retaliatory attacks against the army in South Waziristan.
Yesterday's other strike, in southern Yemen, was the fifth by a pilotless plane in the country in just 10 days. The US has recently stepped up its assault on Al-Qa'ida in the Arabian Peninsula, the terror network's Yemeni wing which is regarded as its most dangerous by many in the West. A government official shortly after yesterday's strike said the attack was by a Yemeni aircraft, but locals said it came from a missile-firing drone.
US drone attacks in Pakistan, which have increased markedly under President Obama, have long been hugely controversial issue. Pakistani leaders have condemned the infringement of their sovereignty and stressed that large numbers of civilians die in the strikes.